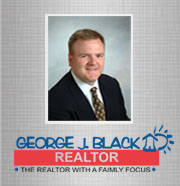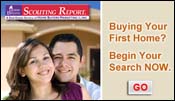 Consultative Approach to Real Estate
I am proud to be a Full Time Real Estate Agent in our community. I have been counseling clients for years when it concerns their Real Estate interests.This is my area of expertise, my career! Proven Results!
Options to get you started
• Scouting Report: Exciting new opportunity for me to provide you with your own private website to control your home search. All the information you can imagine at your finger tips!
My areas of expertise include:
Buyers Agency
Representing your interests in the purchase of your home
Sellers Agency
Ensuring that you maximize the profit on the sale of your home with a detailed marketing plan, again protecting your interests

• Automatic Email Notification: If you prefer me to send you only homes that meet your criteria for your review it is done!
• FREE, NO OBLIGATION, Consultation: This allows you the opportunity to get an in-depth analysis of your existing home if appropriate and a greater understanding of the Buying and/or Selling process in today's market place. You can then make a sound decision in whom you trust to represent your interests.
Investment Property
Advising you in how to build your future through Real Estate if appropriate
New Home Construction
I have built numerous homes with my clients over the years and can provide you insight and guidance throughout the process with no increase to the price of your home